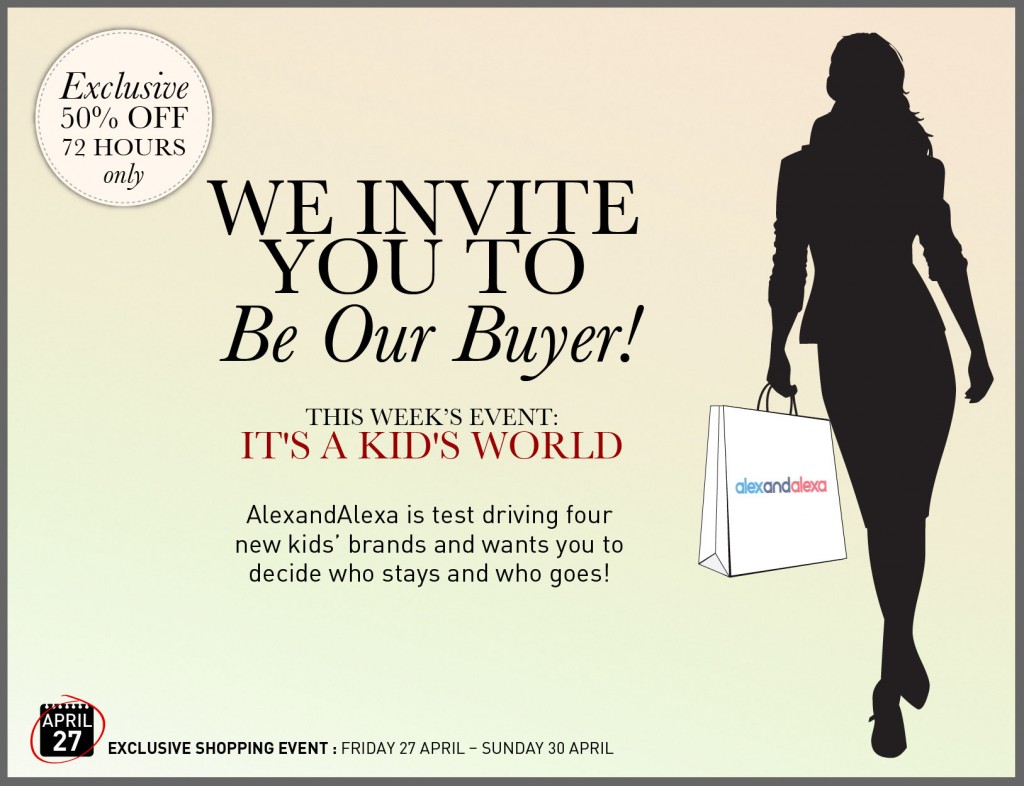 At AlexandAlexa.com we scour the world for the best kids' brands, but as parents only you can really put them to the test. We would like to invite our customers to become our virtual fashion buyers. Shop new kids' brands at an amazing 50% off and then vote for them to join our permanent collection. The'Be Our Buyer' events starts on Friday 27 April and runs for 72 hours only!
To find out more and get involved click here:
If you are already one of our registered shoppers read on to meet our featured brands!
Each week our featured brands share something in common. This week our 'Be Our Buyer' brands take their inspiration from  or  seek to shape the world of kids. Transform your child's space with Fun To See's gorgeous temporary décor packs. Give your little girl a pair of Swedish Mina ballet pumps to indulge her sense of play or a Jumina party piece to evoke her inner princess. Little boys, girls and babies can snuggle up in Bamboo babies eco-essentials which look after them and the world they stand to inherit. We hope you love these brands as much as we do and can't wait for you to test-drive them on Friday 27th April.   If you haven't already make sure you register for this private event now, otherwise click on an image below to learn more about this week's brands.
'BE OUR BUYER' is a private shopping event – you will only receive access via an email from AlexandAlexa.com. Please make sure that you have signed up, if you are already registered expect your secret email on Friday 13 April.