When we first heard about Somerset Houses Dior Illustrated Exhibition and the workshop to go along with it, we knew we  had to go. Unfortunately, to get into the workshop, we needed a child between the ages of 6 and 12, so, we put a call out on our Twitter for mums with children interested in art and fashion and quickly got a response from Hareena and her daughter Muskeen.
Hareena, who will soon be launching her own clothing website www.nottobeworn.com, wrote to us about her daughter Muskeen's interest in illustration and art and her budding love for fashion, which was exactly what we are looking for.
So, armed with only a camera, a note book, acute artistic skills and of course fantastic fashion sense, we sent 9-year-old Muskeen and her mum to Someset House  to see what all the fuss was about.
My Day At Somerset House
by Muskeen (Age 9)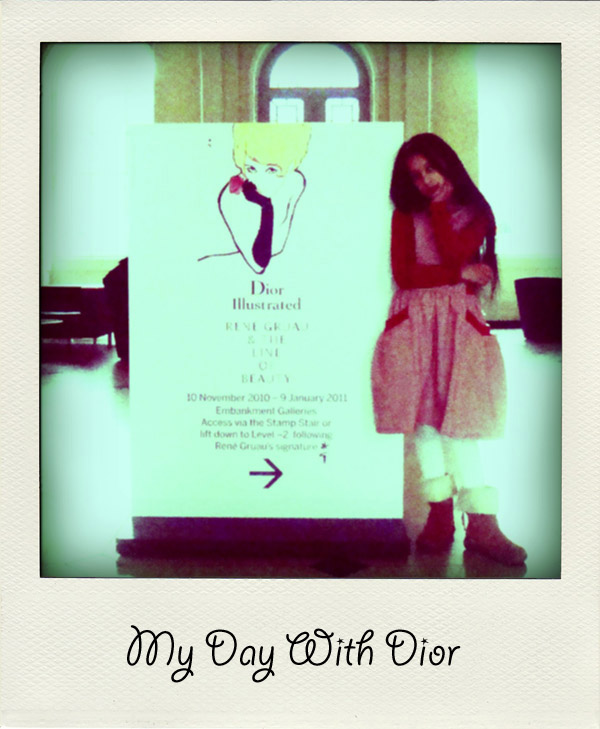 10:06 am: Getting ready to go is easy with my new No Added Sugar dress from AlexandAlexa.com, it is a cold winter morning, but with my tights and my Uggs I am cosy! 
11:05 am: After arriving at Charing Cross Station, we take a nice stroll along the Strand when suddenly we hear a loud rumbling sound – I am very hungry by now! We finally reach the shops and find ourself inside a nice little cafe, we choose a delicious sandwich and some fresh orange juice, yum!
12.15 pm: We arrive at Summerset House.
13.00 pm: We register and receive our tickets! We have time to get a Chocolate Mud Cookie and check out some of the exhibitions that are going on…they are fabulous.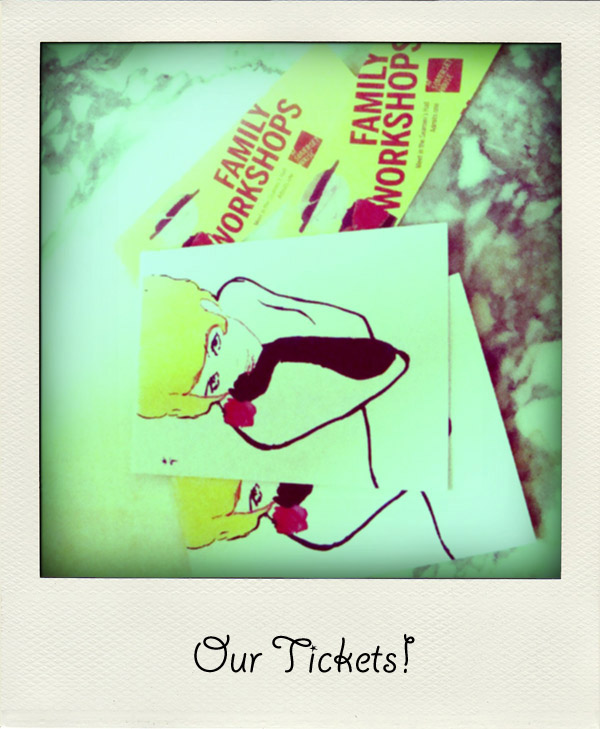 14.00 pm: Clipboards and pencils ready: entering the Dior Illustrated: René Gruau and the Line of Beauty Exhibition and Workshop. The lady who is showing us around is very nice and we see some fantastic work. I am jotting and drawing things down about Rene Gruau's original illustrations for Christian Dior. I heard one girl say 'He created some of the most iconic fashion images of the 20th century', wow!
I find out that Rene Gruau's art work is very simple and he only used a small palette of colours and really expresses his feelings!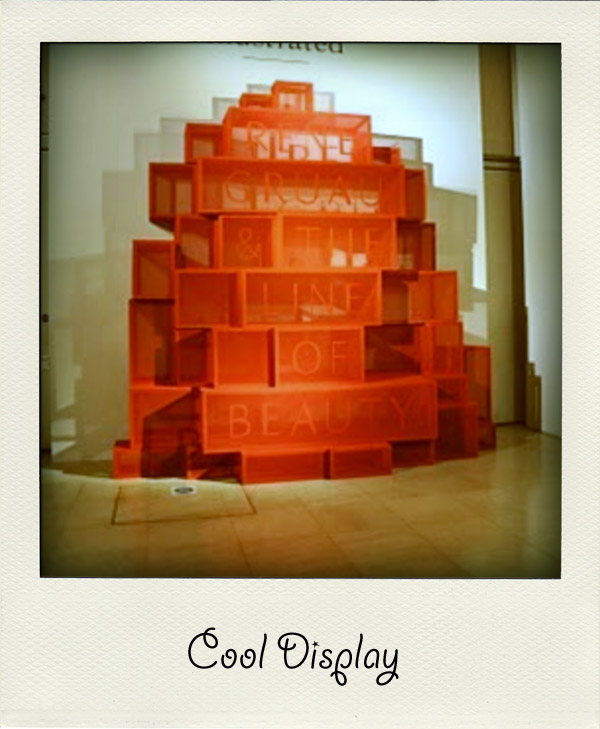 14.34 pm: Now we head of to the workshop, its in a room with a high arch. Now what I did here! All the parents have to dress up (I helped my mum choose!) It is hilarious seeing my mum dressed up like this! We use water colours and felt tips to paint our parents Rene Gruau style. I am very pleased with all my art work!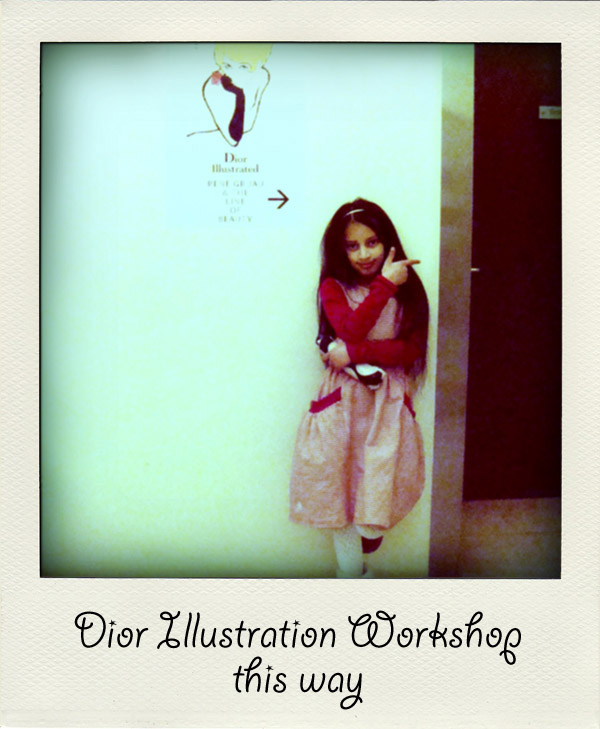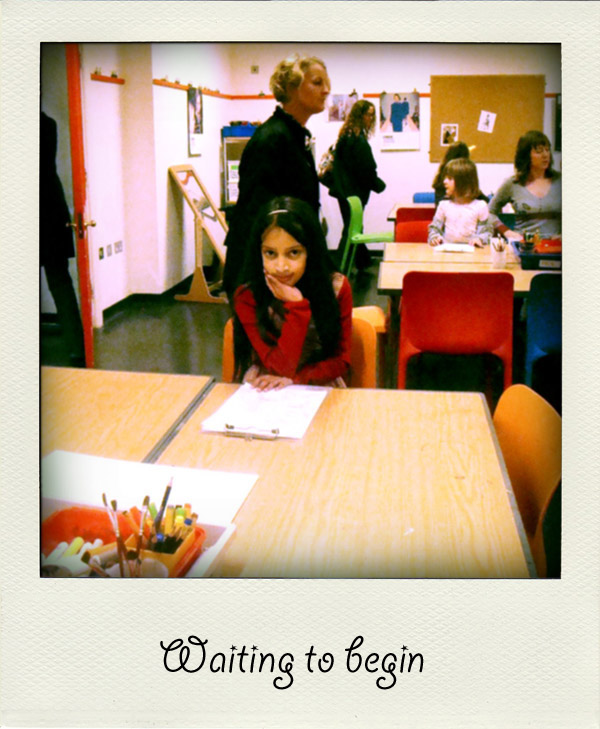 15.30 pm: At the end we each choose our favourite picture out of the three and hang them up and make a little gallery of our own. Just like Dior!