With children growing as quickly as they do, it is important they get as much use out of their clothing as possible.
The best way to do this is to create a 'capsule wardrobe' that consists of quality clothing they love that is both interchangeable and diverse.
To show the simplicity of this theory, we used one of our new Spring Summer 2011 Little Marc Jacobs dresses that can be a sweet and simple summer option with a pair of sandals or over a swim suit AND that can be layered up in Spring to suit all sorts of weather and occasions.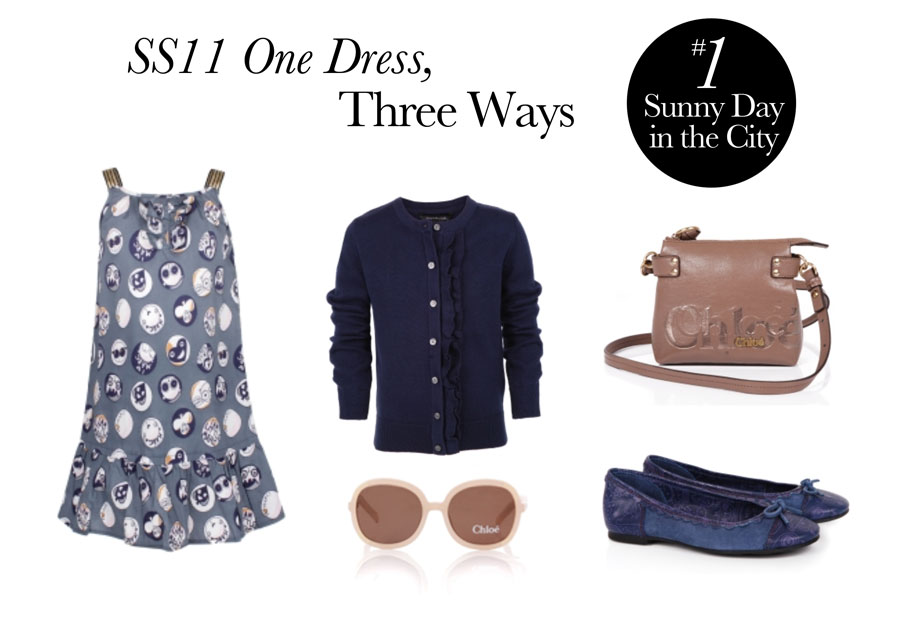 LITTLE MARC JACOBS Hawaii Dress with Graphic Print
LITTLE MARC JACOBS Blue Ruffled Cardigan
CHLOE Taupe Oversized Sunglasses
CHLOE Brown Cross Body Mini-Me Bag
LITTLE MARC JACOBS Purple Sketch Ballet Shoes
LITTLE MARC JACOBS Hawaii Dress with Graphic Print
LITTLE MARC JACOBS Transparent Rain Coat with Red Trim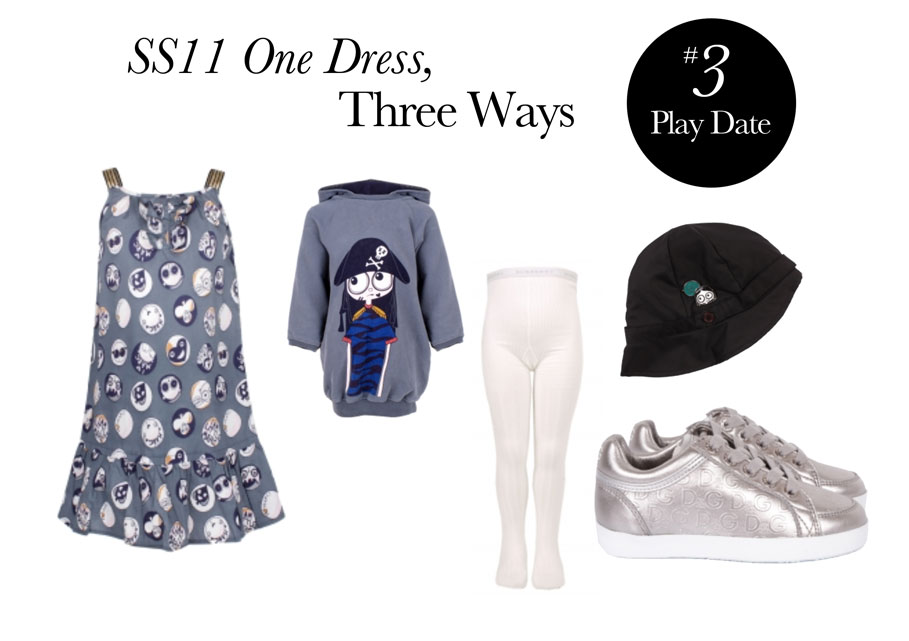 LITTLE MARC JACOBS Hawaii Dress with Graphic Print
LITTLE MARC JACOBS Miss Marc Jacobs Jumper Dress
LITTLE MARC JACOBS Geri Hat with Badges
D&G JUNIOR Metallic Silver Trainers