Today is still just as hot, but rather than complaining about it, today we will embrace it! After all, during winter we complained about being cold, it seems a bit hypocritical to now complain about being hot, doesn't it?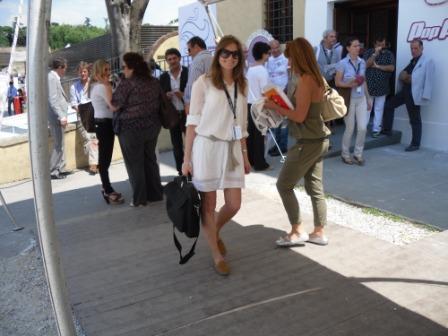 09:00 – We stop at a air conditioned restaurant (link) but this time, our appetites are big so we sit in and have more of a French breakfast of Hot coffee with (skim) milk and a ham and cheese croissant, though we are in Italy, buyer Vanessa is French, so we had to squeeze a croissant in there somewhere!
09:45 – Once at the show, we go to see Fendi, which has a great collection of checks and stripes for boys and floaty natural dresses with soft prints for girls, and the hottest accessory for both sexes seems to be the Fendi print trilby.  (We saw the Fendi fashion show too, which had most of the models wearing chunky almost winter style boots or wellies, paired with summery layers and soft fabric blazers).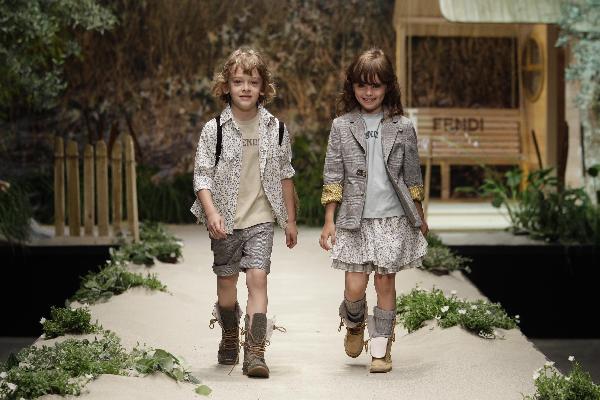 11:30 – Galluchi is next, a brand we have just started carrying for this coming AW10 season, but we loved what we ordered so far, so we simply had to go back for more….again: shoes, shoes, shoes, we LOVE shoes!
12:15 – Lunch! We decide we must have some Pizza today, to get back to our Italian eating, so we pop into a little pizzeria and get a slice each as well as a very cold fizzy drink!
13:30 – We go to visit the booth of Imps & Elfs, whose items Alexandalexa.com have been carrying for quite some time. Their ethical, modest and wonderfully tailored clothing brings us back each season, and this season is no different. We still Love it!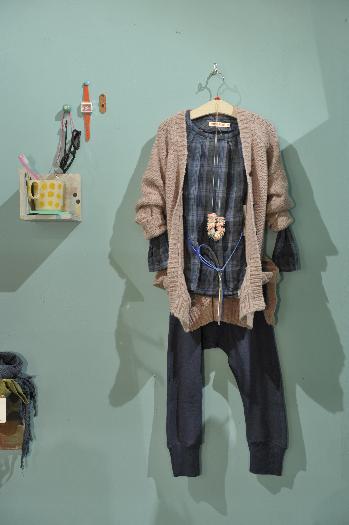 15:00 – London based brand Hackett is another full time favourite for us, old school classics with a new age twist, their little debonair gentleman's wear, represents quintessential British style, which is always fantastic.
16:30 – BOOM! We see the Diesel booth which is full of bright colours, the brand, famous for its urban style, has some show stopping shirts that are loud, demanding and oh so perfect for your little style-setter and of course, AMAZING jeans, which we always rely on Diesel for.
17:45 – Whatever you do, do not say good bye to your florals this season, as we enter the D&G Beachwear booth, we are bombarded with amazing floral prints, combined with frills for girls and fantastic tropical prints for boys. We make a BIG order for next year's Swimshop wishing we had our own swimwear with us to help us battle the heat!
18:30 – Last, but not least, is Juicy, who is still as girly and glam as can be. They have some great new accessories that have not been offered before, cute t-shirt designs and some changes to the classic track suit that we couldn't help but love.
19:00 – Time to go to the airport and catch our flight! Tired from the buying and the heat, we think it might not be a working flight, perhaps a sleeping flight instead!
We leave you with this funny picture of Alex (the Alex of Alexandalexa) with one of the Freddie's Garage guys (who we did not order from, but loved their concept!)