Hot, hot, hot, if you thought it was hot in London this weekend, you should try running about in a busy tradeshow in +38 weather, glamour was all but lost on us as we attempted to look cool and sweat free in the Europe's largest  tradeshow.
09:00 – We stop at a cafe and have some Zaletti's and an iced cappuccino for breakfast, it's too hot for warm drinks!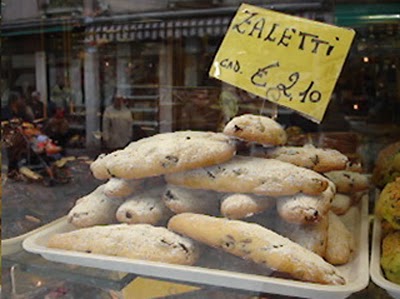 09:30 – We arrive at the show and head straight to see Mr. Roberto Cavalli, which is always an exciting booth full of amazing clothing, we sample some yummy cakes before settling down to make our order – his Spring Summer 2011 collection is classically Cavalli, with lots of leopard prints in various colours, as well as baby pinks and fresh white for girls. His boys line is full of stylish jeans, fitted summer blazers and great tops…we can't wait for next spring to get this all in stock!
11:15 – Next up is Baby Graziela where we order some amazing dresses and shoes for little girls, as well as some cute checked outfits that are going to look so sweet on baby boys!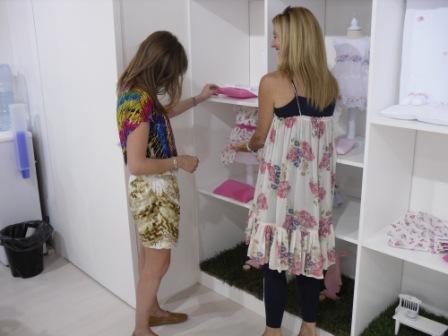 12:20 – We take a break for lunch and venture out into the intense heat. Panini's seem like an obvious choice (even though they are HOT!) so we order two and some ice cold water and enjoy the excitement of people passing buy as we eat in the cool shade. The Panini's are of course followed up by Chocolate Gelato, you can't go to Italy and not have at least one!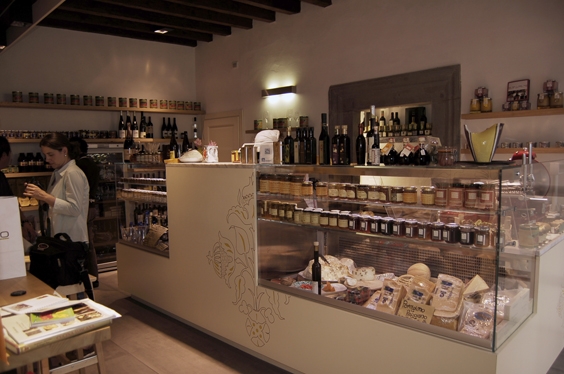 13:32 – Shoes, shoes and more shoes, we visit new Alexandalexa.com brand Bumper to add to our shoe collection in a serious way!
15:00 – John Galliano is up next and his eccentric theatrics have not escaped his SS11 presentation, with oversized gasoline pumps, pink vintage convertables and bowling pins decorating the area. His SS11 collection is a playful 50s theme with his signature gazette print on girls and boys outfits. His girls collection is seriously girly while his boys collection is a bit more casual and sports inspired…the whole collection is a bit like a wardrobe for mini Grease with a Galliano twist.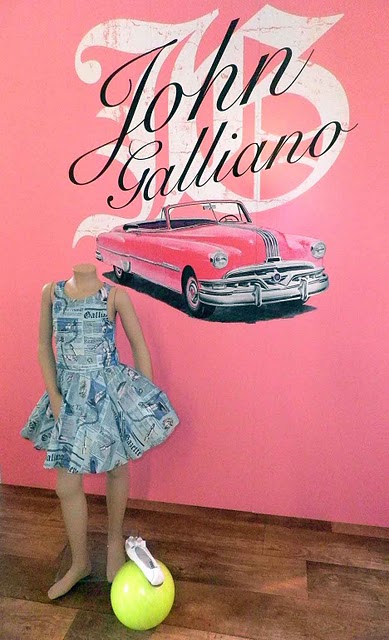 16:15 – Cute Cats, florals and amazing pink/turquoise prints meet us at Little Paul & Joe and we buy loads of cute shirts, skirts, shorts and jeans, plus something a little un expected from the brand….a bikini!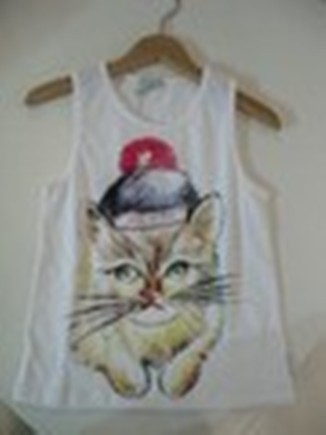 17:45 – Caramel Baby & Child is nextand we order some great liberty prints, pieces in fushia, pink, yellow and blue, and lots of cute dresses!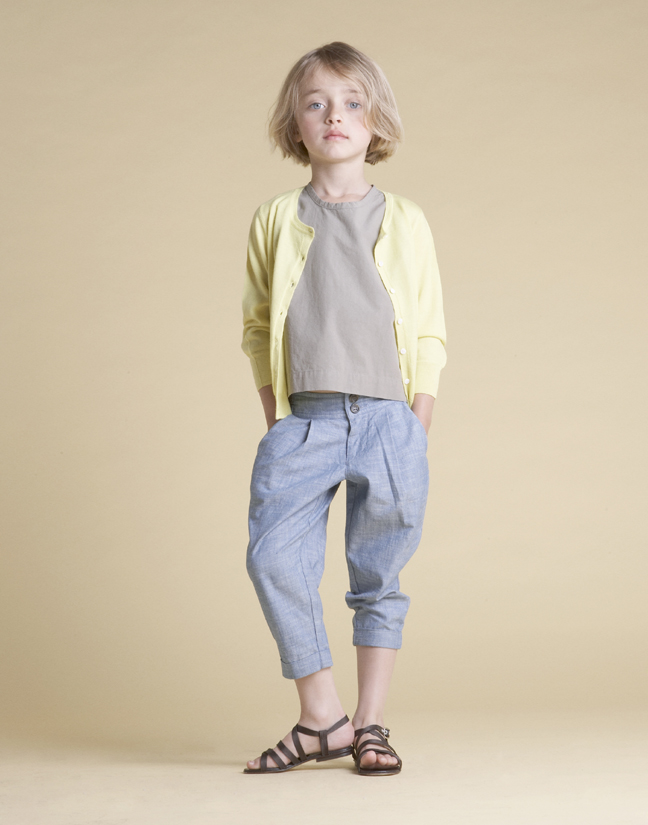 19:00 – We do an order with another new brand we will be carrying for Autumn Winter 2010, Monnalisa, and find out they are holding a fashion show in at 9:30, plenty of time, right? But they have such a great collection, we spend agesgoing through each gorgeous piece, trying to choose the best of the best for A&A.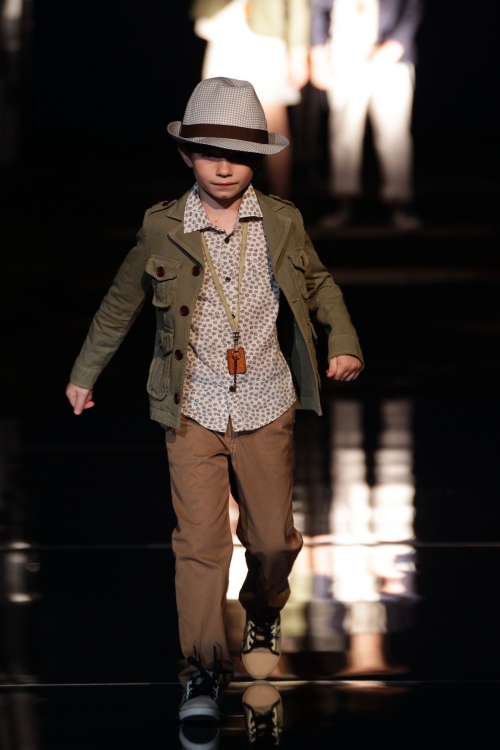 20:00 – We go out for a quick dinner before the fashion show and indulge in some yummy pasta and each enjoy a glass of Italian wine, like they say: when in Rome/Florence eat like the Italians eat!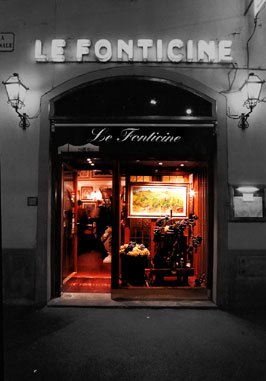 21:30 – We finish eating and enjoy the cooler evening weather as we walk back to the show and take our seats just as it is about to start. Cute kids come strutting down the runway in some fabulously detailed Monnalisa kit. We love their cute and casual style which is an interesting mix between dapper digs and beach style that really works in kidswear. It is almost a Scandinavian look mixed with French style, while the girls are looking cute as can be in floral and heart fabrics, tiered dresses and amazing accessories, the boys are dressed in smart casual wear, creating a great overall look.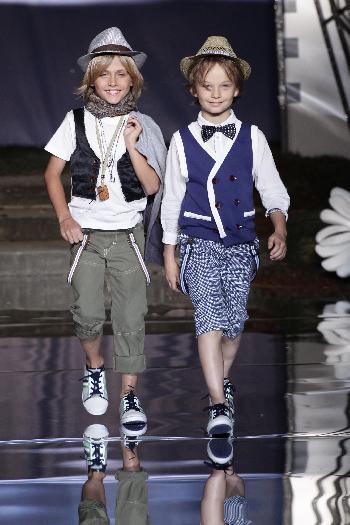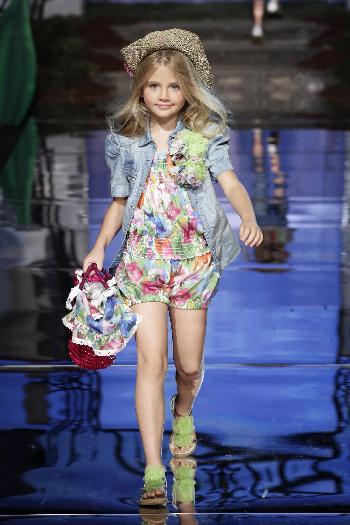 22:30 – The show is over and we say our goodbyes to the other buyers and editors, it's time to head back to the hotel room and rest our sleepy heads….stay tuned for day two! Yawwwn….