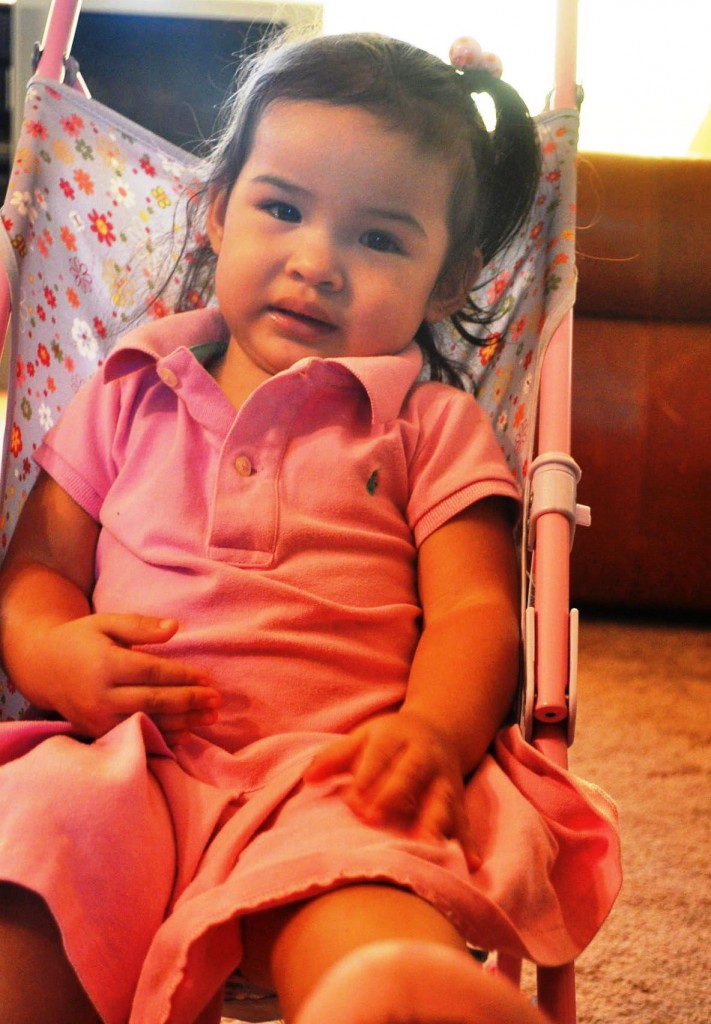 We found www.momdaughterstyle.blogspot.com in our daily internet search for great mama and baby blogs and loved the stylish clothes RC's mom dressed her in daily.
So, we requested she send us some Their Little Wardrobe pictures for us to post and sure enough, RC's mom sent us a picture of RC, (who is 22 months old and from the U.S.A)  in her stroller ready to go out and have fun.
We love RC's classic Ralph Lauren style and fabulous hair accessory.
If you would like to include your little fashionista/fashionisto in the Their Little Wardrobe section of our blog, all you need to do is: snap a photo of your fashionable kid(s), let us know who they are wearing and what fun things they are up to in their fabulous outfit, include their age and name, and email it all to [email protected], subject: Their Little Wardrobe!