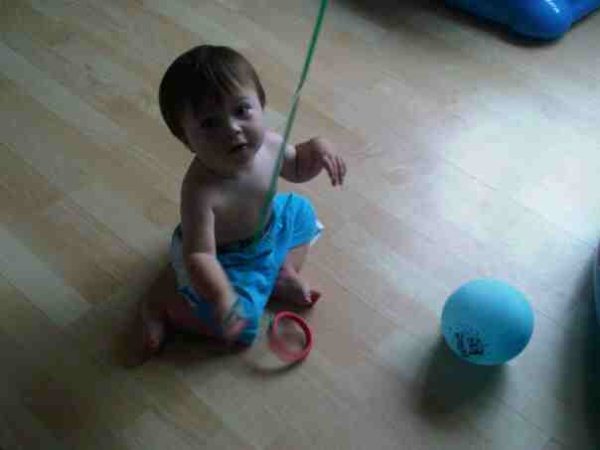 Little Ellis Kirby, age 1, from England, playing under the watchful eye of his parents with birthday balloons in his stylish Diesel beach set shorts!
We love how chilled out Ellis is, in his stylish shorts, on what looks like a lovely break from the sun on a family vacation.
If you would like to include your little fashionista/fashionisto in the Their Little Wardrobe section of our blog, all you need to do is: snap a photo of your fashionable kid(s), let us know who they are wearing and what fun things they are up to in their fabulous outfit, include their age and name, and email it all to [email protected], subject: Their Little Wardrobe!