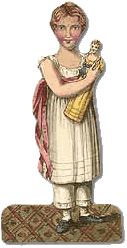 Paper dolls have existed as long as there has been paper and creative people to apply images to it. The first manufactured paper doll, Little Fanny, was produced by S&J Fuller, in London, in 1810.
200 years later, paper dolls are still a cherished toy for little ones, and when it comes to paper dolls today, we could find nothing better than the dolls created by the artistic mummy behind minimepaperdolls.com
THE MUM OF MINI ME PAPER DOLLS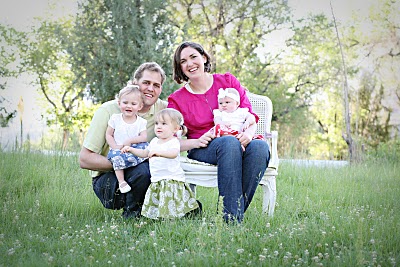 Having always loved paper dolls herself, minimepaperdolls.com creator, Hannah, remembers her mom pulling out a box full of paper dolls that she had saved from girlhood, just for Hannah and her sister. Inspired by her mom's gift, Hannah wanted to give her daughters the same experience and allow them to discover the world of paper dolls for themselves.
WHY THE DOLLS ARE SO DELIGHTFUL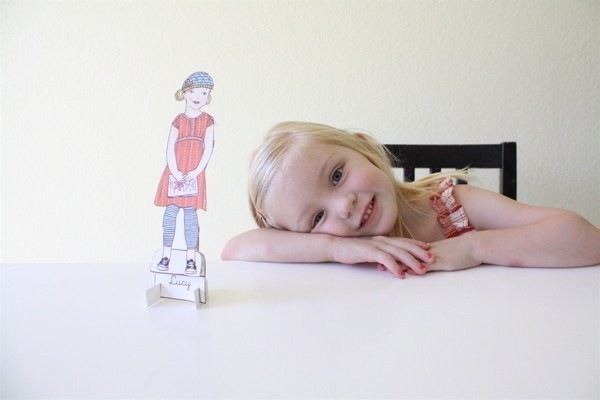 With her past experience as a muralist, Hannah had seen how much children's eyes light up, there was something in their bedroom murals that had their name on it, or something they had picked out and wanted to translate that experience for children to her dolls.
To achieve this, Hannah customizes each doll, so that as you order, you can choose the doll's name, hair colour, hair style, eye colour and skin tone to resemble your little girl.
SWEET STYLE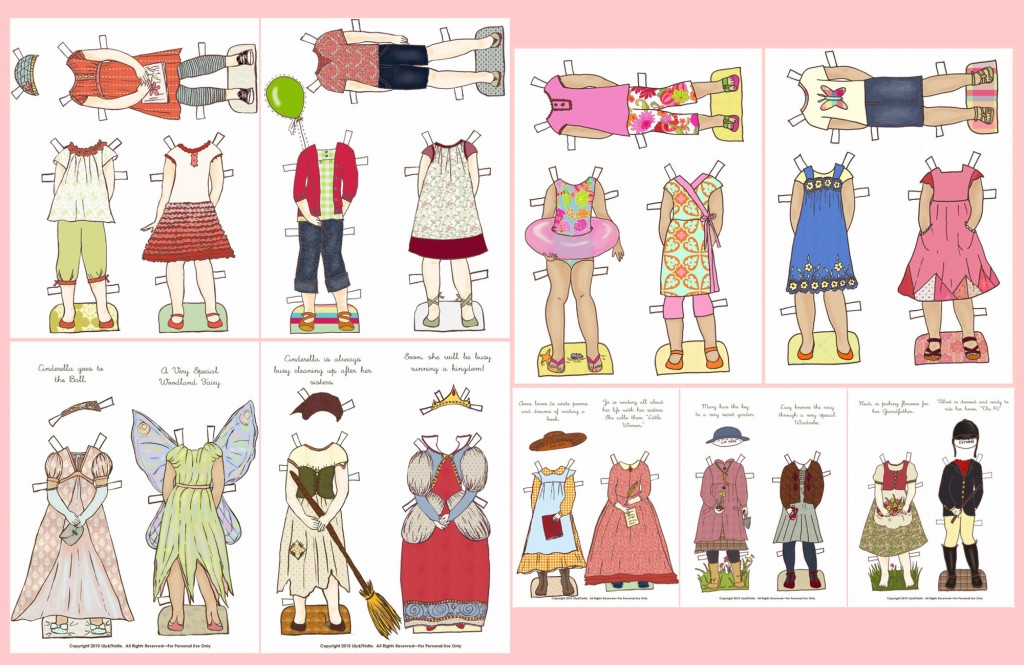 Each of the dolls come with a collection of outfits to get her though her busy day of imaginative play. On top of fashionable seasonal outfits, minimedolls.com also has a fairytale line, where your little ones doll can transform into their favourite fairytale character, and a literature line with outfits that can transform the doll into storybook favourites like Anne of Green Gables. Kiddies can also join the 'outfit of the month' club to receive a new outfit for their dolly.
To top it off, with each order you also receive a disk with all the artwork for the dolls wardrobe so you are able to print out new dolls and clothes as they get worn out from play.
THE AMAZING STICKY STRIP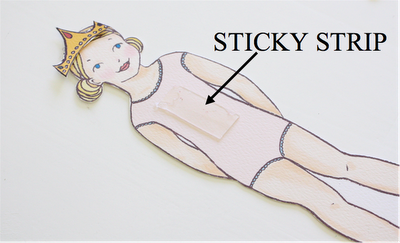 Each paper doll comes with a clever little sticky strip which is a double-sided reusable adhesive that attaches to the doll and enables little ones to change the dolls clothing without tabs or tearing!
COMING UP
Hannah will be adding a boy doll to the line, a Sportswear range, and both male and female Fall clothing.
THE PERSONALIZED PAPER DOLL GIVEAWAY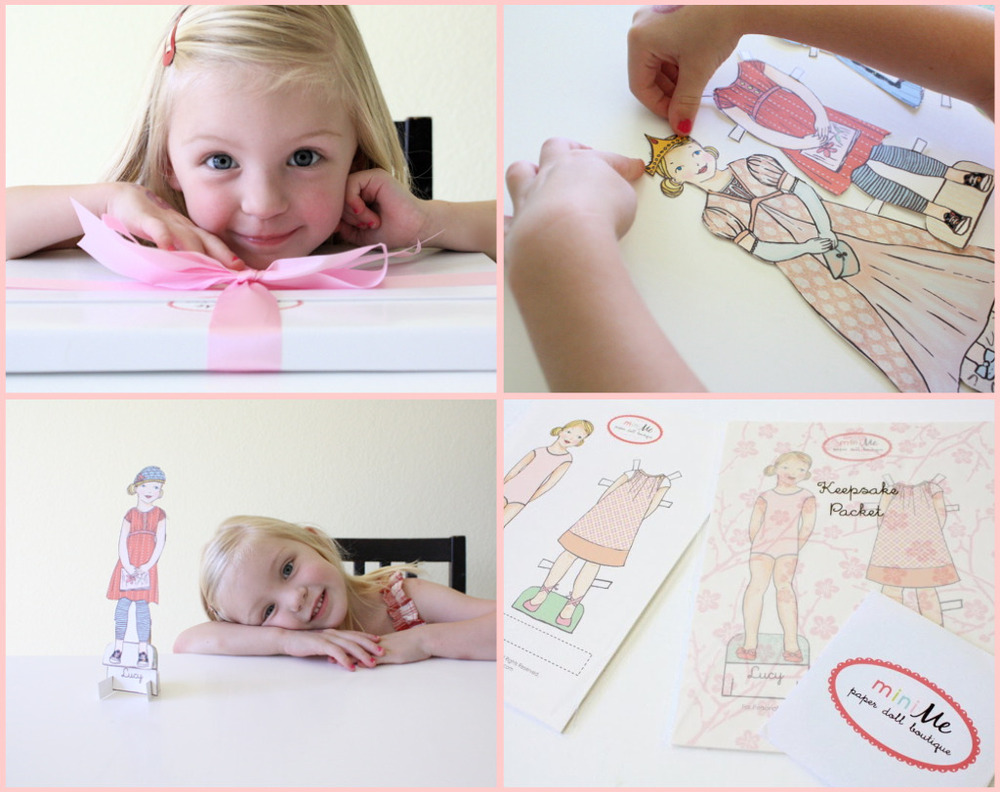 The Ultimate Paper Doll Package (Customized for your little one!) includes:
*Personalized hand drawn and digitally coloured MiniMe doll with name stand
*6 adorable outfits
* Amazing reusable adhesive strip so you have the option of playing with or without tabs!
* "All About Me" pages (four pages for your favourite girl to fill out and keep as a memento).
* A special "Keepsake Doll Set" that is signed and dated by the artist Hannah Stevenson.
* A CD with custom doll outfits and "All About Me" pages for reprinting.
HOW TO ENTER
Either:
a) Leave a comment below with your favourite paper doll memory from childhood or what impresses you most about minimepaperdolls
b) 'Like' us on facebook
(if you like us on facebook, leave a comment on our wall saying: "enter me in the mini me dolls giveaway!")
OR
c) Follow us on Twitter
(if you follow us on Twitter, Tweet "@theirlilworld my mini me dolls entry!" to let us know).
* Contest Closes Friday, August 6. Winner will be picked out of a hat!