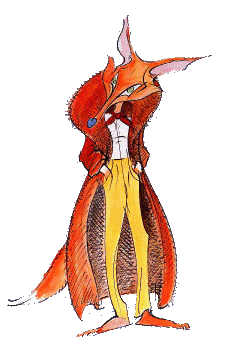 We found a very Family Friendly idea for a day out in London with the kids this summer break, thanks to Opera Holland Park.
Enjoy a magical day of opera on the Yukka Lawn of Holland Park, a perfect scenic backdrop for s certain fox who is rumored to be 'fantastic'.
That's right, in hopes of introducing opera to children; The Opera Holland Park and London Sinfonia have sourced material that your children are bound to know and love, this year's box office hit, Mr. Roald Dahl's Fantastic Mr. Fox
With some fantastic melodies framing the famous story, Kids can watch Mr. Fox sing his way out of trouble in an engaging hour of entertainment for audiences of all ages.
DETAILS
Where: Holland Park, Ilchester Place, London, W8 6LU
Contact: 0845 230 9769 or http://www.rbkc.gov.uk
Dates & Times: Jul 26, 29, 31 AND Aug 3, 5, 7, 10, 12 14 AT 3:00pm
Price: £5, children £2.50