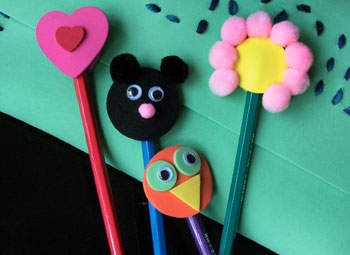 With the new school term approaching, and the weather looking distinctly non-summery, the team at Alexandalexa.com have been working to find you the perfect activities to keep the little ones entertained.
This week we have found this fantastic pencil topper craft on Kaboose.com which will keep the kiddies entertained whilst also giving them reason to look forward to the start of school. Let your little ones get their creativity flowing by creating different zoo animals, a selection of flowers or any other shape their heart desires!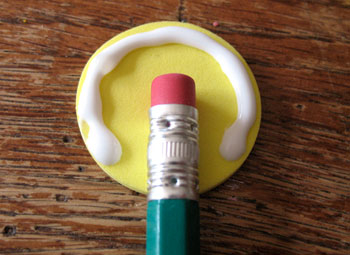 What you will need-
 -sheets of coloured foam
-scissors
- glue
-pen or pencils
-any decorative extras (we recommend sets of wiggle eyes and pom-poms).
How to make them-
-Cut 2 identical shapes in the foam, glue around the outside of 1 of them, leaving a gap for the pencil
-Glue the 2 shapes together and leave to dry.
-Decorate the foam to create animals, objects or just pretty shapes. Using glitter, sequins, pom-poms, other pieces of foam or wiggle eyes, glue them onto the foam shape.
-Once the glue has completely dried, push the foam figures onto any pens or pencils.
-Finally take your newly decorated stationary to school and make all the other kids at school green with envy!