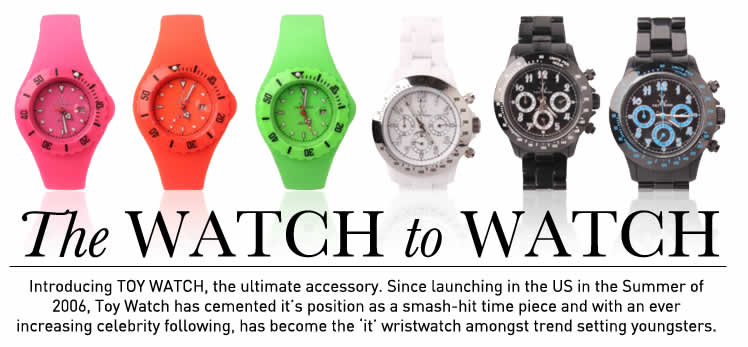 The ToyWatch was created in 2005 by Milan-based designer and wristwatch aficionado Marcho Mavilla.  ToyWatch uses a chunky toy-like aesthetic to make an anti-luxury statement. Somewhat ironically the ToyWatch has become the ultimate 'It' watch to the A-list with fans like Sienna Miller, Katie Holmes and Madonna.
As seen in: Vogue, Vanity Fair, Instyle, Glamour, Elle, People, Teen Vogue, News Week, GQ, Allure & Newsweek
 The ToyWatch range is new to AlexandAlexa and is the ultimate statement piece next to fall brights! Check out the selection including the 'build your own' ToyToy ToyWatch gift set for young children. ToyWatch products on AlexandAlexa fit ages 6 years to adults.
So is ToyWatch for kids? Let's just say this might be a present you end up borrowing…