Remember the days when things were built to last, well these classic Back to School bags from All About Tom are just that. New to AlexandAlexa, the range is made from real leather and handmade in England. Not just cool for school,  these are perfect wardrobe essentials for Retro lovers young and old.
All About Tom satchels come in two sizes 14" and 11" and in an array of colours. This back to school season AlexandAlexa is featuring yummy Liquorice Black, Toffee Brown, Poppy Red, Candy Pink and Preppy Purple. Satchels are still huge this season, combining practicality with timeless style.
These designer school bags are an investment piece and are inspired by the traditions of Oxford. AlexandAlexa is delighted to be able to bring emerging British designer brands to the rest of the world.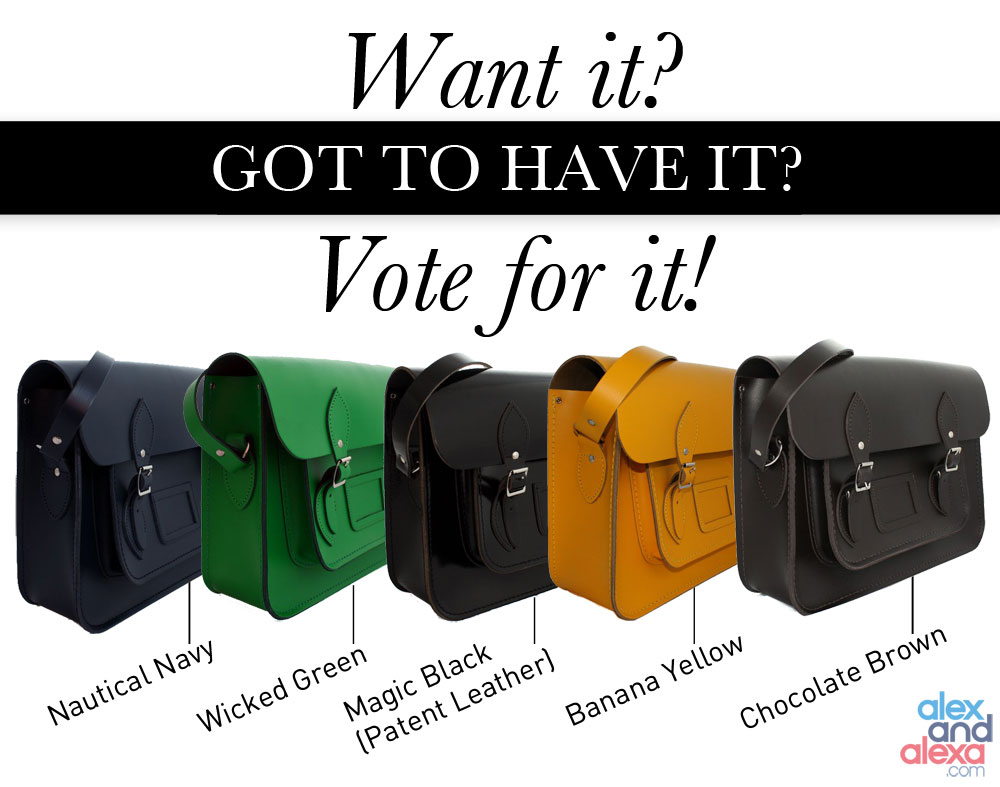 Here at AlexandAlexa we have been bugging the buying team to bring in even more of our favourite colours! You can help, by voting in our facebook poll for our next All About Tom hue! Head to our facebook page to have your say, polls close Friday 19th of August.
If you have questions about All About Tom satchels please contact customer service at AlexandAlexa:  [email protected]a.com