If your kiddies get bored with or refuse to finish their food, one way to liven' things up is to turn an ordinary lunchtime sandwich into something special with the help of Funky Lunch.
Funky Lunch has received global publicity by creating a book that teaches parents how to make healthy exciting lunches for their kids that are sure to keep meals interesting and help your children to enjoy a wider range of foods.
The idea is, to create something your kids' will be interested in, their favourite cartoon character, animal, shape, sport ect…so, we thought we'd help you out by adapting the Funky Lunch Motto, and giving you some inspiration, because we figure, if they'll wear it, they'll eat it.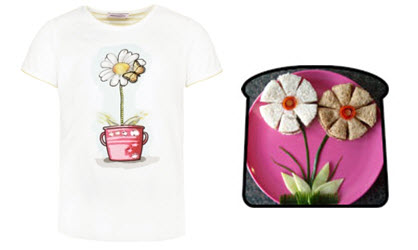 MONNALISA White Glitter Daisy Tee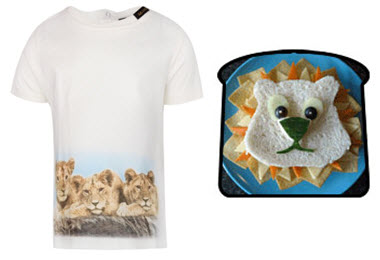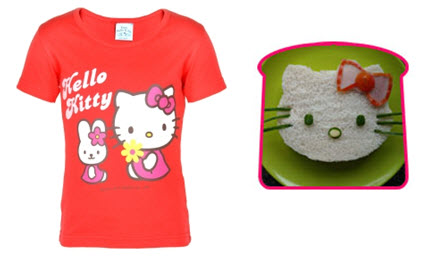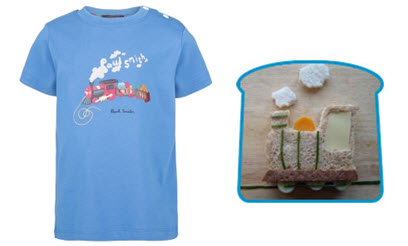 PAUL SMITH Organic Blue Train Shirt
FABRIC FLAVOURS Enormous Crocodile Shirt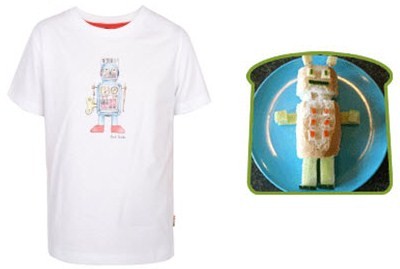 You can purchase a personalized copy of the Funky Lunch book online or find an unsigned copy on Amazon or your local Waterstones store.