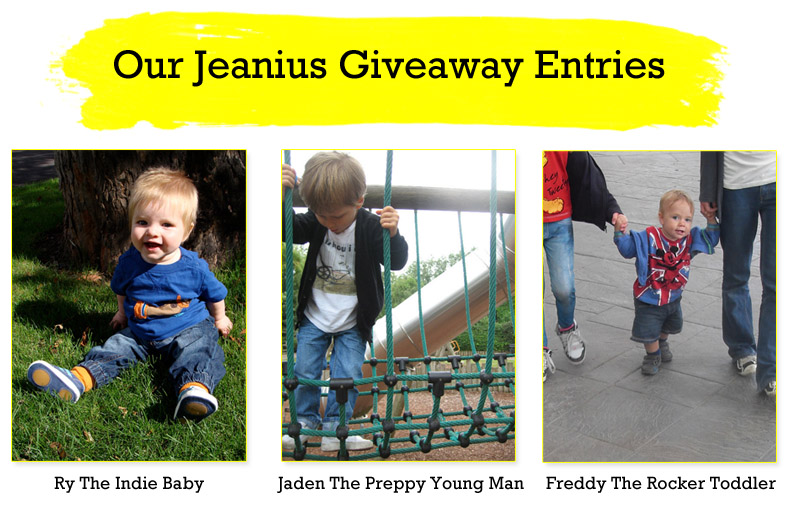 We got some great entries in our Jeanius giveaway, and by chance, the photos happened to hit some of the main themes of designer kids' clothing for AW10!
First there was Jaden, whose mummy posted a picture of him in his favourite Mayoral Jeans, which she combined with a black cardigan and vintage style t-shirt, giving off that AW10 Relaxed Preppy Look.
Second to be included was Ry, who successfully rocked the AW10 New Age Indie Kid Look with his fringe, baggy jeans and trainers, a picture which reminded his mummy of the good old days at Birmingham Hummingbird (now the o2 Academy Birmingham) when she was an Indie kid herself….and Ry was just a lovely twinkle in her eye.
Finally, Freddy's mummy posted his picture, showing us the AW10 Rock Look, complete with funky Union Jack tee!
Let us know what you think of these three cutie pies, and keep your eyes open for our next competition!
x The A&A Team