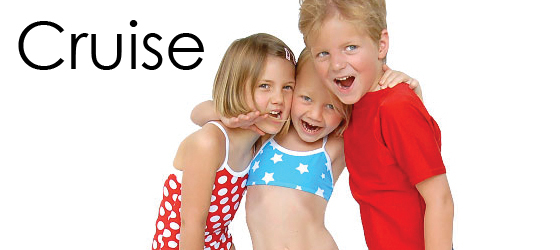 A bit of sun would be nothing but nice right now, and if you are one of the lucky ones clever enough to book a holiday away this season, don't forget that designers of the world are here for you, your children and all of your holiday fashion needs and have created a holiday away collection just for your kids, a collection we like to call: Cruise.
Not to be confused with Cruise's of the Suri variety, Cruise collections are pre-collections. They arrive early, like a preview of the coming season, and act as a solution to the fashion problem of those living in one season and travelling to another.
Adult Cruise collections have been created by everyone from D&G to H&M and kidswear is not a step behind with collections from Ralph Lauren, Juicy Couture, Scotch & Soda,Diesel andD&G Junior, ready to be warn by the world's most up to date and stylish children this holiday season.
Be the first to shop the Cruise & SS11 Early Delivery Collections HERE