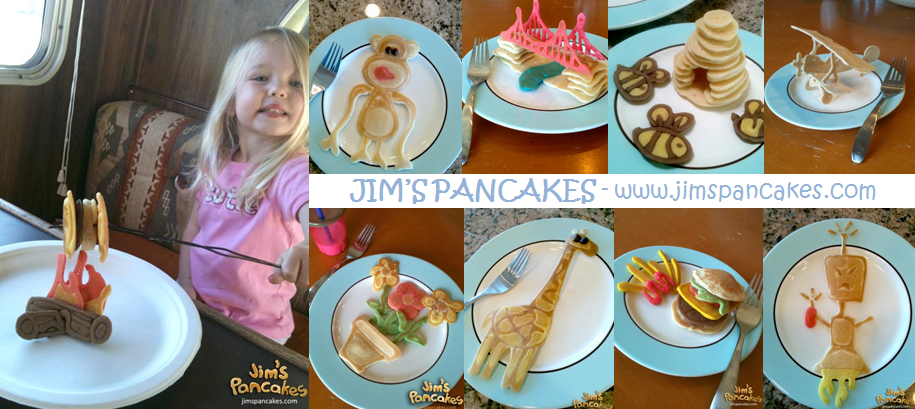 If you feel like doing something extra exciting for your kids for today's Pancake Day, check out Jim's Pancake blog which features some pretty amazing pancakes made by dad Jim for his 3-year-old daughter, Allison (lucky girl!).
The pancakes range from simple shapes to full on mini building projects and Jim offers weekly newsletter updates with tips, pancake building recipes and pancake design ideas.
Let us know what you think of Jim's pancake designs and be sure to send us a photo if you try any of the recipes out!
Happy Pancake Day!
x AlexandAlexa
Jim's Blog: http://www.jimspancakes.com/