Every AlexandAlexa image has a story to tell. Every aspect of the styling, photography and overall aesthetic has been agonised over by a team of super creative people. Here is a sneak peak at this week's shoot for our upcoming Birthday Club campaign.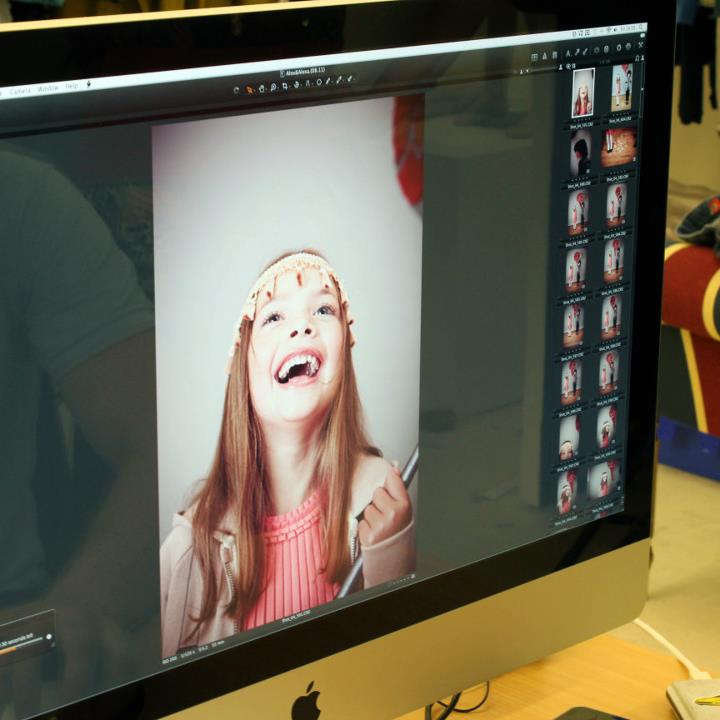 STEP ONE: EDITORIAL
Our editorial creative's hit the streets of London to gather inspiration for the look and feel of the upcoming shoot.  Editorial Manager Catriona Taylor puts together our fabulous free A&A Magazine and stresses that she always wants to make it look as if the kids are having fun. Easy to do on a Birthday shoot where there is lots of silliness is involved.
STEP TWO: STYLING THE CHILDREN'S CLOTHING
A selection of the latest threads are put forward by the Buying team and Editorial and left in a room where a stylist is let loose on them. For this shoot we enlisted the services of Rachel Caulfield. Rachel has a fantastic eye, which allows her to combine diverse pieces to really capture the spirit of children's dressing. 'I always try to get into a little girl or boy's head and imaging that they've dressed themselves.'
In this spread you will find high end designer peices such as a girls Dior dress alongside rough and tumble party pieces from from Mayoral, Gant, Scotch & Soda and Peitit Bateau. 'I imagine that the little girl's mum has dressed her in this beautiful dress and the little girl has grabbed her hoodie as she's going out the door – she wants to look cool and feel comfy' says Rachel. Parents know that Fairy princess parties don't always involve prissy princess girls and looks that allow a child to move and play whilst still feeling special are essential.
STEP THREE: SET AND PROP DESIGN
One of the best parts of an AlexandAlexa shoot is collecting those elements that will make images extra special. The editorial team sets a tough brief for set designer Xavi Llarch-Font, who has turned his wonderful brain to concepts for our Summer 2011 campaign and our recent Back to School campaign.
STEP FOUR: THE SHOOT
Hair stylist Christina Corway always has toys at hand to make every step of the shoot fun. Making stops for afternoon tea and other treats keeps energy levels up and stops everyone devouring the props.
STEP FIVE: CREATING THE IMAGE
This was photographer Mark Shearwood's first solo kid's shoot, after seeing his previous work we had to have him. His portfolio is inspiring, using interesting spaces and dramatic landscapes to create moody portraits. Stay tuned for the results of the AlexandAlexa photo shoot to see how his aesthetic translates.
Look out for the stunning images from the AlexandAlexa birthday photoshoot in September.