With most of us scrambling to prepare ourselves and our children for the coming cold, the world of fashion has moved on, sharing the trends of Spring Summer 2011 in four fashion capitals around the world.
On these grown up catwalk, the rules of SS11 fashion have been set, translating to kidswear for the same season. We picked the top trends from the grown up catwalk to give you a sneak peak at what is coming when the weather warms up once again.
WONDERLAND WHITES: For womens' wear, almost every designer included a neutral palette in their collection, with lovely rich white fabrics and feminine classics like skirts, bows, ruffles and pleats. This girly girl look can be seen all over the SS11 collections of the world's best kids' brands, from Roberto Cavalli and Chloe to more casual lines like Scotch & Soda.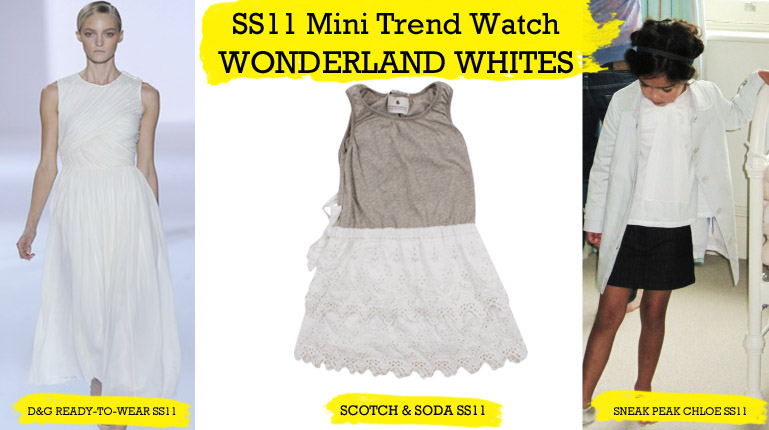 TANGERINE: Tangerine is this coming season's juiciest colour, with runway looks from Marc by Marc Jacobs, Rebecca Taylor and Stella McCartney showcasing this vibrant and happy hue. In the land of kidswear, this same colour trend comes into in play for both boys and girls, with tasty tangerine offerings from the likes of Hugo Boss, Ralph Lauren, Sonia Rykeil and Dior Kids.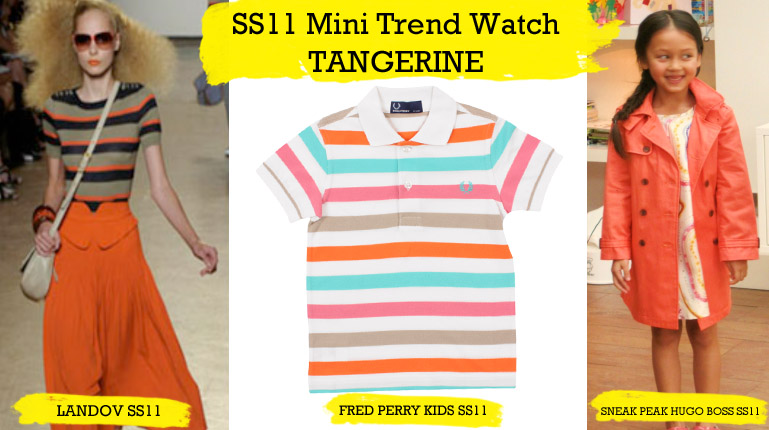 MINI GATSBY: Designers like Viktor & Rolf, Hermes and John Galliano, seemed to have taken their inspiration from the fashions of the 1920s with cuffed, pleated trousers, loose fitting sleeves, crisp shirting, trilby's and fedoras.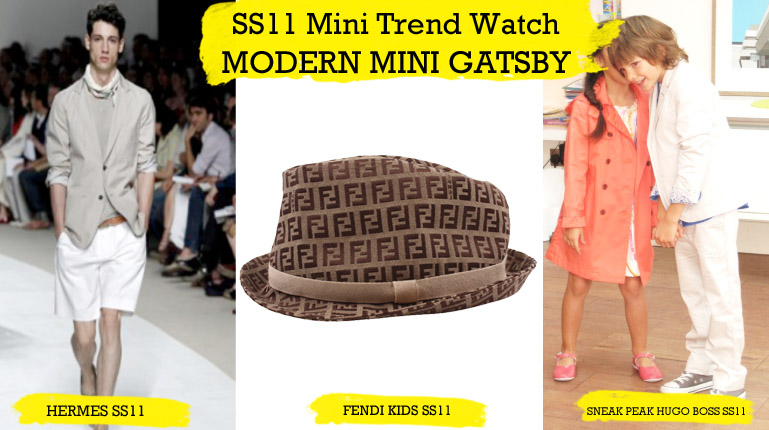 BRIGHT FLORALS: It wouldn't be Spring Summer if there weren't any floral patterns amongst the collections, and D&G, Jil Sander and Erdem seem to have committed the most to the trend, with last season's liberty prints being replaced with bright florals in full bloom.