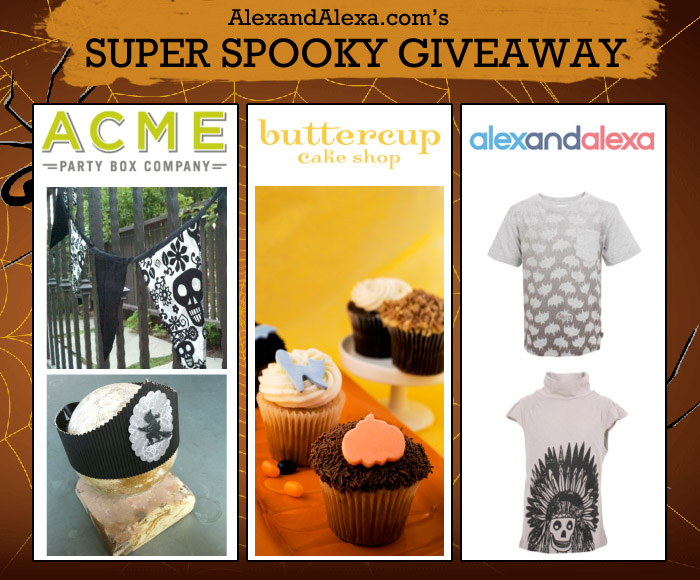 Trick or Treat? ….how about Party and Eat!
We've put together this Super Spooky Giveaway for all you Halloween haunters,with the help of amazing kids' party box company, Acme Party Box Company and fantastic London based cupcakery, Buttercup Cake Shop.
Throw a pre Trick-Or-Treat Halloween Party with Acme's handmade Halloween Skull Buntings and Halloween Crowns, Buttercup Cake Shop's Halloween Cupcakes and a Halloween tee from Alexandalexa.com!
HOW TO ENTER:
a) 'LIKE' us on facebook (www.facebook.com/alexandalexa) and comment below with your name, example: "Cordelia 'likes' alexandalexa on facebook"
b) 'FOLLOW' us on twitter (www.twitter.com/alexandalexa) and comment below with your name, example: "George 'follows' alexandalexa twitter"
c) 'TWEET' about this giveaway and include @alexandalexa in your tweet
d) 'SHARE' this giveaway with your friends on facebook and comment below with your name and your share "Clementine shared this post on facebook"
GIVEAWAY WINNER WILL BE ANNOUNCED THURSDAY, OCTOBER 28 at 6p.m GMT
- Good Luck! -