Resort wear of the 1950s originally sold to up-market customers for their winter holidays to the warm beaches of Marbella, Bahamas and San Juan is a popular trend for designers this season.
For girls the classic sundress which is fitted at the bodice and flared at the hem, matched with a lantern straw hat is a popular mood, popularised by Sofia Loren in many of her movies or alternatively a loose fitted peddle- pusher matched with a cotton wrap blouse.
For the little boys in your life the tropical prints of Hawaii are fashioned on shorts and shirts, which can look lovely when matched with pop chinos or a simple cotton tee.  Of course, resort wear accessories are extremely important to maximise this look, cats-eye and wayfarer shades, straw sunhats (the bigger the better) and scarves worn as sun protection wrapped around the head or placed daintily around the neck.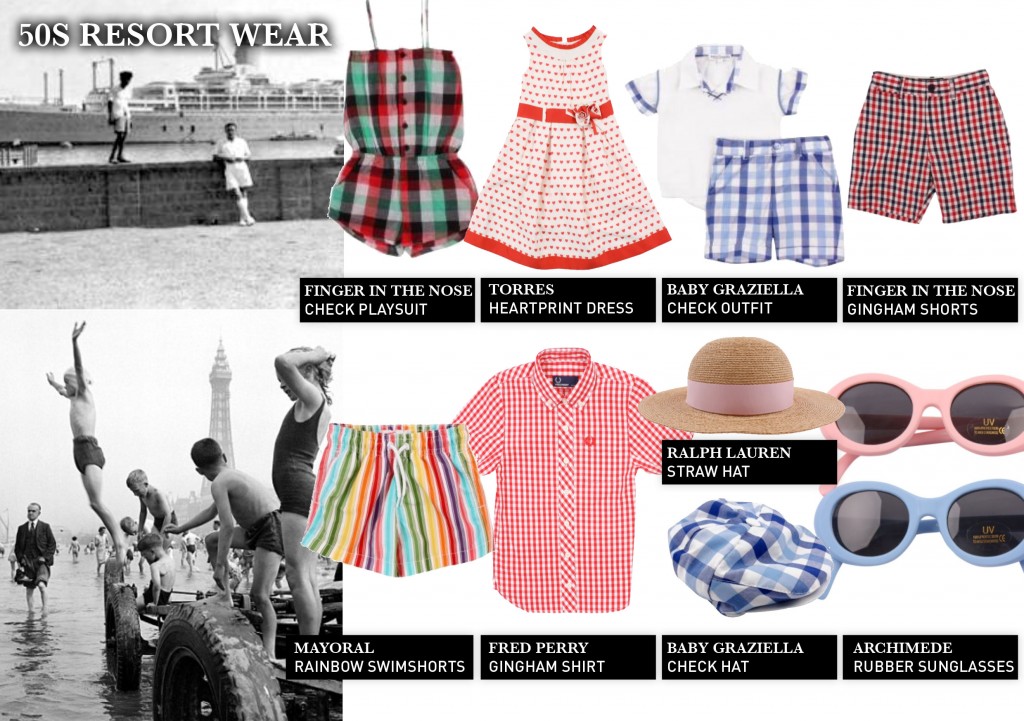 FINGER IN THE NOSE Check Playsuit *
FINGER IN THE NOSE Gingham Shorts *
FRED PERRY Gingham Shirt *
* – pre order these items by emailing [email protected]
Words by Junior Magazine Fashion Editor, Matthew Holroyd