With the Royal Premiere of Tim Burton's Alice in Wonderland in London's Leicester Square tonight, we are getting far
too excited here at theirlittleworld.com and couldn't help but take on the Alice and Wonderland theme in our blog
posts today!


Here are our Top 5 Alice in Wonderland Style Games:
1
ALICE AND FRIENDS: ALICE IN WONDERLAND CHESS SET, £80.00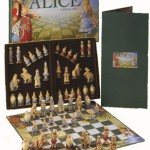 The whole cast is here for your little chess players with amazing hand
decorated pieces that are sure to put you in that Wonderland mood!
2
MAD HATTER: JUST YOUR CUP OF TEA PARTY GAME, £9.00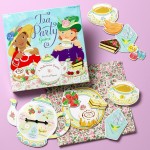 What is Alice in Wonderland without a Tea Party?
The first person to complete their tea set and fill up on dainty treats wins!
3
THE WHITE RABBIT: WHAT TIME IS IT?, £16.95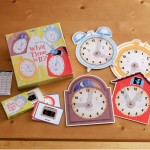 We all remember the White Rabbit and his clock and the chant "I'm late, I'm late, 
For a very important date! No time to say "Hello." Goodbye. I'm late, I'm late, I'm late."  
Teach your kids to tell the time with this fun game!
4
THE QUEEN OF HEARTS: HEART-SHAPED PLAYING CARDS, £4.99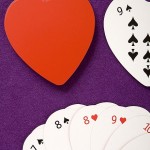 The Queen of Hearts is perhaps one of the most creative villains in the fairy tale genre, and this
contemporary twist to the classic game is sure to make a game of 'go fish' that much more fun!
5
CROQUET AWAY: MELISSA AND DOUG HAPPY GIDDY CROQUET SET, £15.00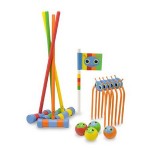 The Queen of Hearts Favourite game is Wonderland Croquet, where a live hedgehog is used for the ball,
flamingos are used for the mallets and the queen's soldiers are used as the arches. We couldn't find that
exact game, of course, but this one is great for kids and will get them outdoors this summer!