It is hard to think of a bigger fashion success story than the T-shirt. Everyone has one, from the family dog to the prime minister – and no wardrobe is complete without at least a few.
The T-shirt made its debut at the beginning of the 20th century when U.S  Army tailors noticed that their European allies were wearing more comfortable cotton versions of the scratchy wool undershirts their men were kitted up in.
So, to keep things fair, the U.S Army designed their own version of the undergarment and added short sleeves to create the design the object we all know today as the T-Shirt.
To celebrate this non chalant but important invention, we put together a style board for boys and for girls with our favourite t-shirts from this season's collections at Alexandalexa.com!
GIRLS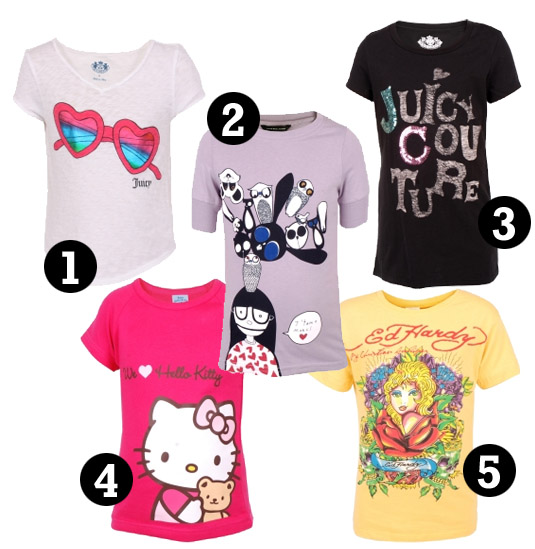 1. JUICY COUTURE white sunglasses tee
2. LITTLE MARC JACOBS lilac tee
3. JUICY COUTURE black tee with sequin letter shirt
BOYS
2. MONEY black tee with gold logo
4. LITTLE MARC JACOBS striped tee