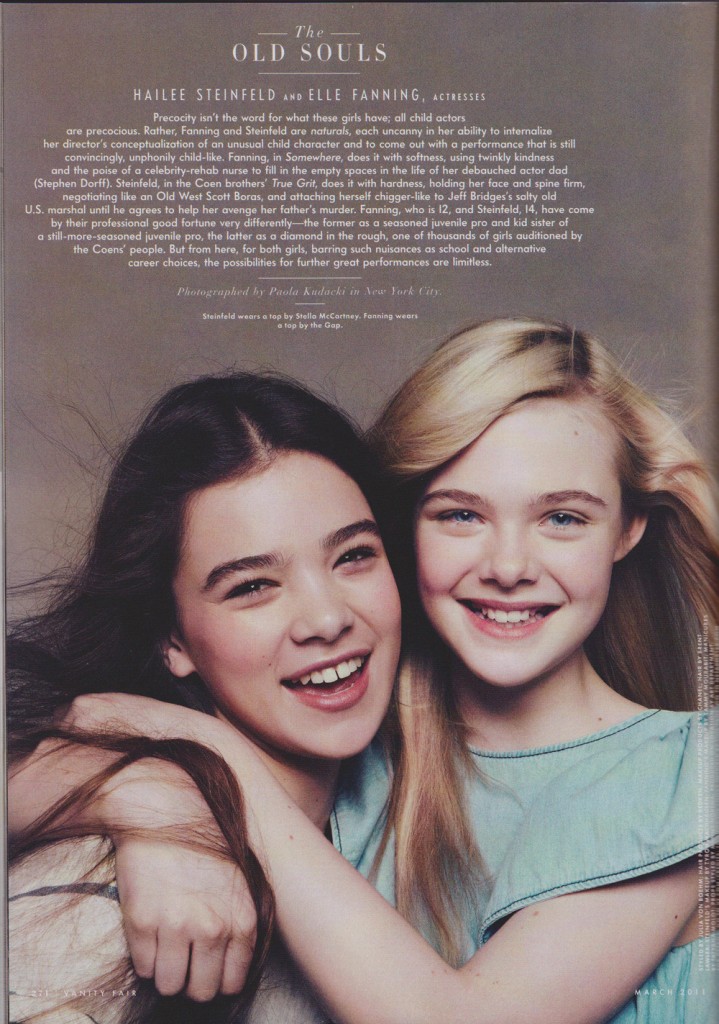 Hollywood's youngest celebrities are the ones that seem to be getting the most attention these days. With 13-year-old Hailee Steinfeld nominated for an Oscar for her role in True Grit and Elle Fanning making fashion headlines, these girls are the type of public figures most parents won't mind their little ones looking up to.
Hailee and Elle will be in the March issue of Vanity Fair (which is the Hollywood issue) together as "Old Souls" -  the girls are also rumoured to be starring as sisters in an upcoming film together.
The two little ladies have also received fashion notice from British Vogue, with Hailee and Elle joining fellow young stars like 14-year-old Abigain Breslin, Saoirse Ronan, Chloe Moretz and Dakota Fanning on mini articles outlining who they are and their red carpet style.
So, to jump on the Steinfeld/Fanning bandwagon, we have put together a collection of clothing for these stylish and talented girls, because we can't think of anyone better to dress your per-teens like!
1. DIOR Dusty Pink and Navy Swimsuit
4. FINGER IN THE NOSE Large Check Playsuit *
5. CARAMEL BABY Scallop Denim Shorts *
7. DIOR Navy Blue Polka Dot Dress
10. CHLOE Girls Oversized Sunglasses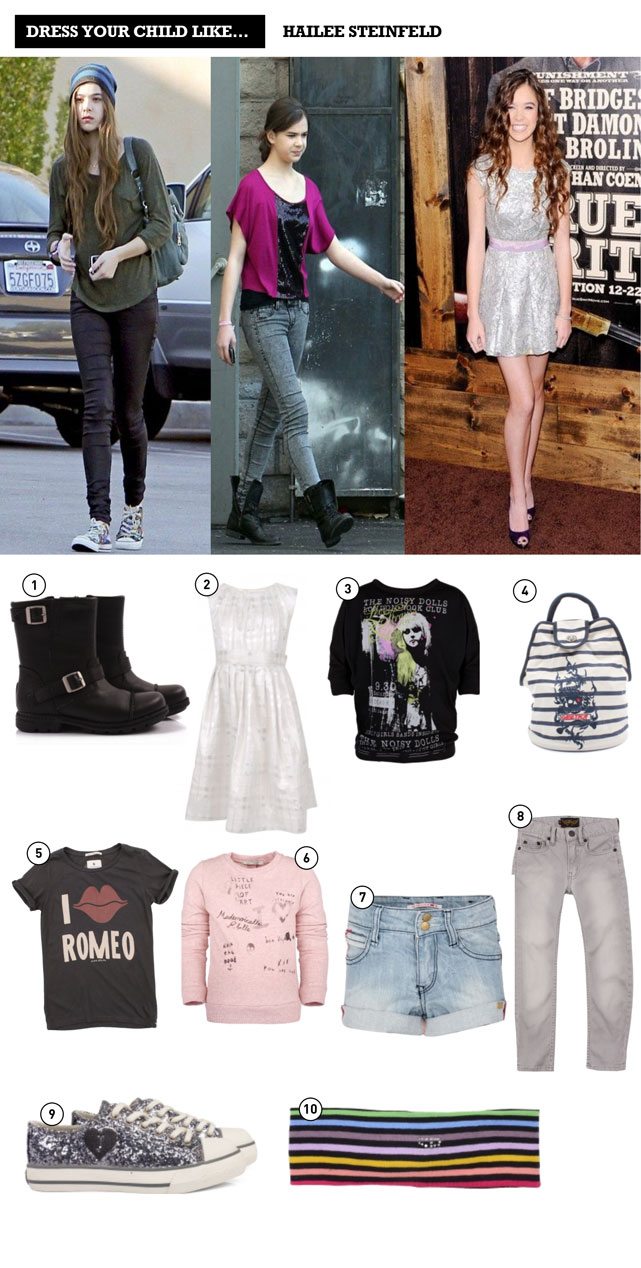 2. RACHEL RILEY White and Silver Party Dress
3. LEVI'S Black Shirt With Noisy Doll Print
4. JUNIOR GAULTIER Navy and Cream Striped Rucksack
5. SCOTCH & SODA R'BELLE I Mwah Romeo Shirt *
6. SCOTCH & SODA Lotus Pink Jumper
8. FINGER IN THE NOSE Grey Jeans
9. JUICY COUTURE Silver Edie Kid Sneakers
10. SONIA RYKIEL Rainbow Headband