London's Alice in Wonderland premier went off without a hitch last night, despite the stereotypical London rain,
with Wonderland royalty and British royalty sharing the red carpet.
Father of two and star Johnny Depp assured reporters his kids are big fans of the film, "My kids actually saw the
film and they adored it, they loved every character and no, the graphics did not freak them out whatsoever!"
With fans lining the red carpet, dressed as various characters from the movie, a bit of Alice Fever may be about
to hit.
And it seems the fever' has already spread to the fashion world, with designers using the film as inspiration for their
SS10 lines, like Muchacha's Wonderland inspired t-shirts that take inspiration from the original artwork of the story.
Here are our 5 Favourites from the Wonderland Wardrobe :
1
Muchacha: New! White Striped Tee With Alice And Rabbit Print, £75.00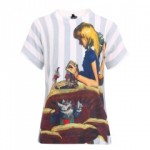 2
Muchacha: New! White Alice Dress, £91.00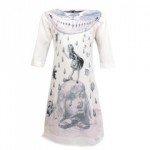 3
Muchacha: New! Black Rabbit Scarf, £51.00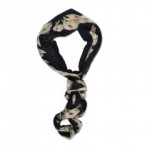 4
Muchacha: New! White Stripe Alice Tee, £75.00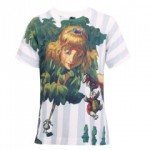 5
Muchacha: New! Necklace With Silver Rabbit, £77.00