Though Princess Diana was the only member of the Royal Family to make a name for herself in the Fashion World
thus far, it seems Prince Charles may be about to drop himself smack dab in the middle of it all.
The Prince of Wales is looking to create a new green label for wool products, part of the initiative would include Wool
Week, which would take place before London's Fashion Week in September, 2010, and would promote wool as a
fashionable options for winter wardrobes, sponsored of course, by Marks and Spencer.
Though lifelong wool wearers do exist, wool  has fallen out of mainstream fashion, mostly because of its bad reputation
of being bulky, itchy, shrink-y and so on, a 'bad rep' that has caused the demand for wool to fall.
But the truth is, that the 'bad reputation' of wool as the material for a garment, is unjust.  Modern day wool is sleeker and
softer than the stuff our Parent shoved us into, so much so, most of us may not even notice when we are wearing it (other
than the feeling of cosy warmth).
The most important thing to know about wool, it that like food, it is something we can produce here in Britain, and the lack
of demand affects farmers, which in turn affects our economy. The same goes for other wool producing countries like
Australia, New Zealand and China.
With all of us trying to go green, wearing wool or purchasing wool house wears seems to be the easiest commitment
to make, especially in this cold weather as nothing will keep us warmer.
A recent environmental Life Cycle Analysis (LCA) report found that the impact of British wool on the environment
is measurablyless than either nylon or polypropylene fibres and concludes that the sustainability of scoured
British wool production is much better than that of polypropylene and nylon fibre productions.
You can start your kids young on this easy 'going green/grown locally' initiative with Woolly items made right here in
Europe by our own fancy farmers, all sold at www.alexandalexa.com:
Simonetta: Pink Wool Cardigan, £43.00 – 100% Wool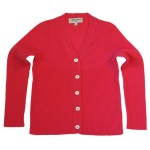 D&G Junior: Grey And Navy Scarf, £31.00 – 100% Wool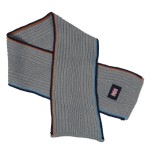 D&G Junior: Black Knitted Wool Special Occasion Dress, £141.00 – Outer Material: 100% Wool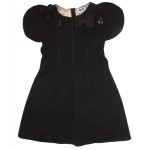 John Galliano: Red Cashmere Pea Coat, £129.00 – 80% Wool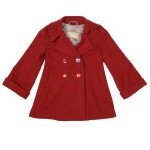 Ralph Lauren: Navy Merino Wool Hunter Vest, £36.00 – 100% Wool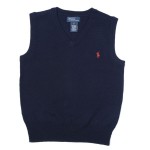 Simonetta: Grey And Multi-Colour Square Jumper, £54.00 - 100% Wool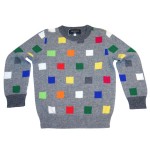 Finger In The Nose: Stripes Crew Pullover, £43.00 – 100% Wool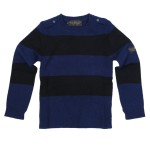 Roberto Cavalli: Cream V Neck Cricket Jumper, £75.00 -100% Wool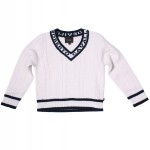 Caramel Baby & Child: Dark Green Nell Bobble Hat, £27.00 – 100% Wool